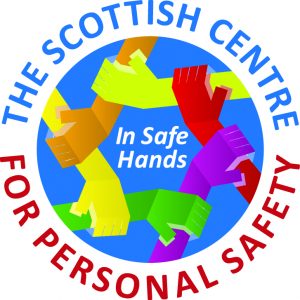 About the Organisation
The Scottish Centre for Personal Safety is a charity that provides personal safety advice and training (including practical self-defence) to businesses, groups and individuals but particularly female victims of violence. We work in partnership with various support groups including Women's Aid, Victims Support Scotland, Rape Crisis Scotland, ASSIST, Police Scotland and Community Safety Services. Having started as a not-for-profit social enterprise in 1997, we became a Scottish registered charity in 2013 and sought to open our first Centre in 2016.
We operate from Barony St. John Centre in Ardrossan which we open up as a community asset in the evenings and provide a variety of classes including Muay Thai, Bootcamps, Circuits and Tai Chi.
List of Volunteering Opportunities and Description
Buying an old building requires a lot of work to maintain it so we are looking for volunteers to help with the following:
Painting – doors, skirting boards, benches, radiators, weight discs, and the like – nothing major.
Cleaning – walls have become coated in mildew following years of neglect so they need to be cleaned with a bleach solution; equipment such as chairs and exercise kit needs wiped down to prevent dust gathering.
Furniture moving – chairs, tables, boxes, etc. have to be moved from one area of the building to another. Some are light in weight, some are heavy and need a couple of helpers.
Gardening – mainly for the Spring / Summer months but the small garden and foliage surrounding our building needs cut, pruned, weeded and replanted to look presentable.
General cleaning – the day to day stuff of dusting, dish washing, toilet cleaning, hovering, mopping, etc. to keep the Centre looking presentable.
General DIY – small scale plumbing / electrical / joinery work e.g. fixing swollen doors, replacing washers on taps, light bulbs, etc., unblocking drains, re-fixing wood panelling, etc.
We also require Receptionists to cover the desk during some evening classes (minor cleaning duties will also be required such as washing cups and cleaning sink area of kitchen and reception desk).
And anyone interested in becoming a personal safety / self defence instructor would be welcomed too.
Contact Details
Alan Bell, Barony St. John Centre, Princes Street, Ardrossan KA22 8DQ
Tel: 07900 950599
Email: info@ScotCPS.org.uk
Note: Please quote 'TACT Get Me Connected' when contacting the organisation.