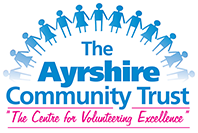 About the Organisation
The Ayrshire Community Trust manage a project at Eglinton Park and are looking for Volunteers to design, build and maintain a Demonstration Garden. This is an exciting opportunity for anyone who has an interest in garden design or for ways to grow their own healthy food. It would also appeal to anyone who enjoys the outdoors, likes to drink coffee/tea and likes to socialise with like-minded people.
Eglinton Demonstration Community Food Garden provides a range of therapeutic activities for community use and directly supports a number of client groups such as learning disabilities, mental health issues, ex-offenders, older people, veterans and people experiencing drug and alcohol problems. It provides all members of the community with learning opportunities related to gardening, growing food and cooking. It enables individuals to learn new skills, tools and coping mechanisms and promote positive changes in health diet and lifestyle.
List of Volunteering Opportunities and Description
Our opportunities are varied and we aim to accommodate anyone who has the skills, or wants to learn the skills, necessary to build and maintain a community garden. In particular, we are looking for people who wish to:
• Dig out planting areas
• Lay paths
• Sow seeds
• Upcycle donated goods
• Create specific areas such as children's play area
• Build planters
Or even make the tea!
Contact Details
Ann Wilson
27-29 Vernon Street
Saltcoats
North Ayrshire
KA21 5HE
Tel: 01294 443044
Email: ann@theayrshirecommunitytrust.co.uk
Note: Please quote 'TACT Get Me Connected' when contacting the organisation.